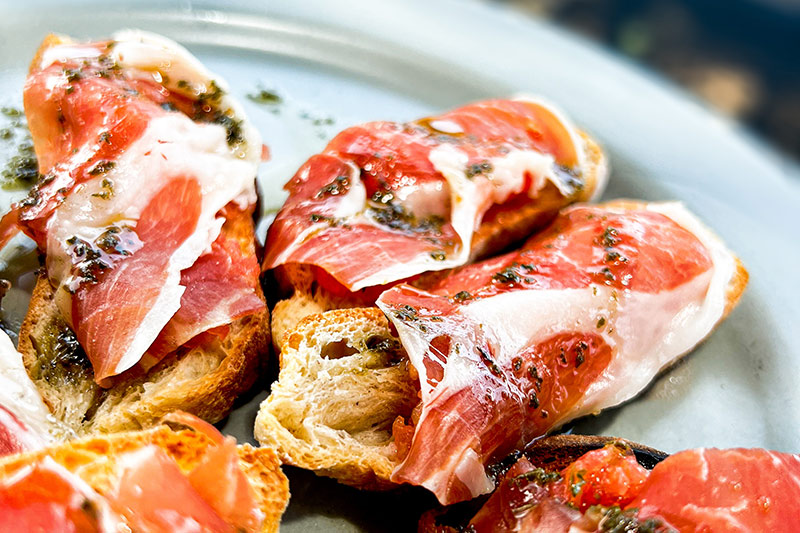 Walk around Valencia while you have some tapas.
Have fun sharing this activity with your group. Food, drink and learning, all in one!
Spanish, English, German, Italian, French
This is a very entertaining activity for groups, especially for international people who want to know the city and also enjoy and learn a little more about our cuisine.
We will move around the historic city center to discover its secrets and best known monuments while we sprinkle the tour with a few stops during which we can taste some tapas, rest and relax in charming places in the historic center of Valencia.
A great experience for those looking for a relaxed and fun way to get to know the capital of the river Turia. Valencia through the senses. A big hit.
Duration: Approximately 3 hours.
We adapt to your requests.
We recommend groups of up to 20 people.
Diana Marco Z.
30/06/2022
Totalmente recomendable! Teresa lo gestionó y organizó todo genial, incluso en un corto plazo de tiempo. El grupo era alemán-español y quedó más que encantado tanto con ella como las otras guías que tuvimos. Muy profesionales, muy amables y cercanas y con mucho conocimiento de lo que hacen. Mil gracias!
Guiarte Valencia nos hizo una visita del centro de Valencia para un grupo de estudiantes, supo adaptar la visita a la edad de los niños y al calor que sufrimos durante el recorrido
Gran agencia de guías oficiales de turismo. La comunicación con ellos para preparar la visita es siempre ágil y precisa y las visitas en sí amenas, didácticas y biena adaptadas a la edad de los asistentes. Muy recomendable
Paseo enriquecedor y muy agradable, durante el que, todos los integrantes de ambos grupos, conocimos más y mejor Valencia. Lo mejor, las dos guías que nos acompañaron, Elena y Anabel, que lo hicieron posible.
Charo Mora llabata
24/05/2022
Fantástica experiencia. Totalmente recomendable.
Ainara Lazkano
23/05/2022
Pedro súper agradable y la visita se nos hizo muy amena lo recomiendo 100%
Amaia Elgarresta
23/04/2022
Una experiencia para repetir! Pedro, nuestro guía, una maravilla de persona y un lujo la visita guiada que hicimos con él. Muy recomendable! Gracias a Pedro y a Teresa por el grato recuerdo que nos llevamos de su visita y de Valencia
Guías estupendas que nos hicieron descubrir su bonita ciudad. A nuestros alumnos les encantó esta visita y las 2 guías que nos acompañaron durante esta visita permitieron a nuestros alumnos ser actores de esta visita. Muchas gracias.
Fuimos de excursión con alumnos de 2.º de ESO. La atención, pese a las dificultades derivadas de la pandemia, fue inmejorable: Teresa siempre estuvo dispuesta a atender las necesidades de mi grupo, así como a modificar la visita según nuestras preferencias y sugerencias. Los guías oficiales adaptaron la visita a la edad de los alumnos y resultó muy interesante y motivadora por los juegos que les iban proponiendo. Repetiremos sin duda.
BOSSVI BOSSVIDECO
15/02/2022
Maravillosa visita guiada cultural y amena. Pedro nos ha mostrado en casco antiguo con mucho detalle y de un modo muy instructivo. Recomendamos 100% el tour guiado privado.
We love gastronomy !
What about you?
Book your activity
Call Now