Book a visit with Guiarte Valencia and be amazed!
Contact us, no intermediaries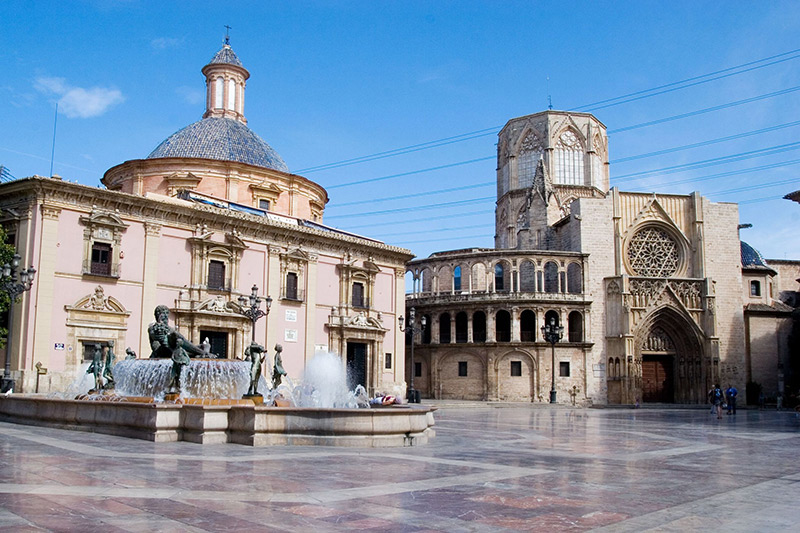 Guided tours
Get to know the city, discover its iconic monuments and immerse yourself in our culture with specialized professionals who will make your stay in Valencia an absolute delight.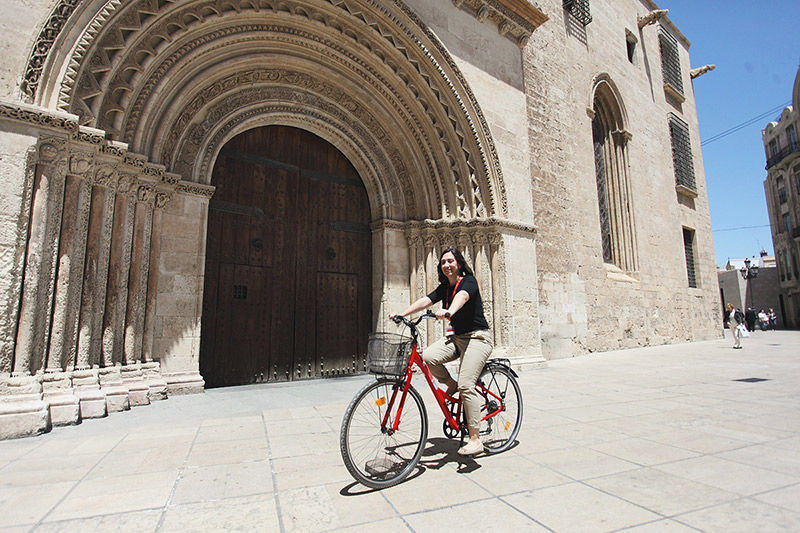 Activities
If you are more adventurous or feel like trying something a little more active, look at our bike, segway and electric scooter tours, we will show you the wildest Valencia.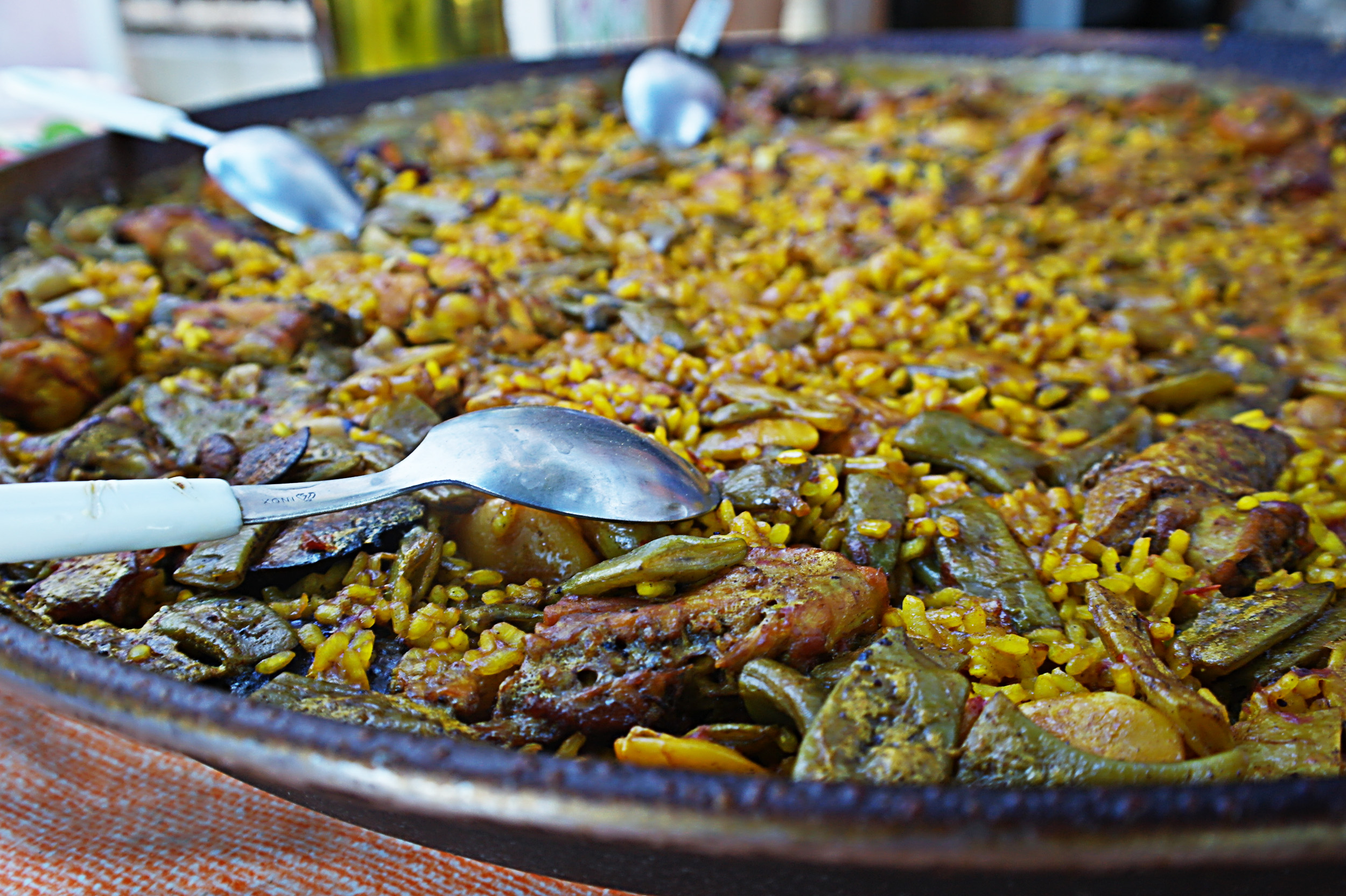 Gastrotours
Everyone talks about paella, but what about you, do you really know how to cook the authentic Valencian paella? If you are coming to Valencia, you can't pass up this opportunity. When you get home, you'll leave your guests speechless.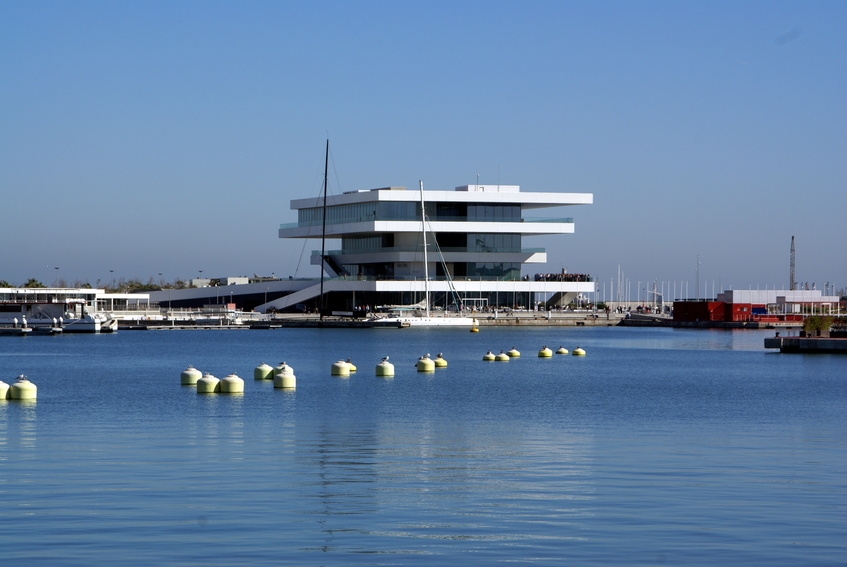 Cruise excursion
We want you to make the most of your time in Valencia, so we can organize your stopover: pick you up at the port, show you the best of the best in the city and make sure that you have a very special day.
Diana Marco Z.
30/06/2022
Totalmente recomendable! Teresa lo gestionó y organizó todo genial, incluso en un corto plazo de tiempo. El grupo era alemán-español y quedó más que encantado tanto con ella como las otras guías que tuvimos. Muy profesionales, muy amables y cercanas y con mucho conocimiento de lo que hacen. Mil gracias!
Guiarte Valencia nos hizo una visita del centro de Valencia para un grupo de estudiantes, supo adaptar la visita a la edad de los niños y al calor que sufrimos durante el recorrido
Gran agencia de guías oficiales de turismo. La comunicación con ellos para preparar la visita es siempre ágil y precisa y las visitas en sí amenas, didácticas y biena adaptadas a la edad de los asistentes. Muy recomendable
Paseo enriquecedor y muy agradable, durante el que, todos los integrantes de ambos grupos, conocimos más y mejor Valencia. Lo mejor, las dos guías que nos acompañaron, Elena y Anabel, que lo hicieron posible.
Charo Mora llabata
24/05/2022
Fantástica experiencia. Totalmente recomendable.
Ainara Lazkano
23/05/2022
Pedro súper agradable y la visita se nos hizo muy amena lo recomiendo 100%
Amaia Elgarresta
23/04/2022
Una experiencia para repetir! Pedro, nuestro guía, una maravilla de persona y un lujo la visita guiada que hicimos con él. Muy recomendable! Gracias a Pedro y a Teresa por el grato recuerdo que nos llevamos de su visita y de Valencia
Guías estupendas que nos hicieron descubrir su bonita ciudad. A nuestros alumnos les encantó esta visita y las 2 guías que nos acompañaron durante esta visita permitieron a nuestros alumnos ser actores de esta visita. Muchas gracias.
Fuimos de excursión con alumnos de 2.º de ESO. La atención, pese a las dificultades derivadas de la pandemia, fue inmejorable: Teresa siempre estuvo dispuesta a atender las necesidades de mi grupo, así como a modificar la visita según nuestras preferencias y sugerencias. Los guías oficiales adaptaron la visita a la edad de los alumnos y resultó muy interesante y motivadora por los juegos que les iban proponiendo. Repetiremos sin duda.
BOSSVI BOSSVIDECO
15/02/2022
Maravillosa visita guiada cultural y amena. Pedro nos ha mostrado en casco antiguo con mucho detalle y de un modo muy instructivo. Recomendamos 100% el tour guiado privado.
Valencia Official Guides
Are you coming to Valencia? Have you decided to enjoy, make the most of your time and get to really know the city?
Are you coming to Valencia? Have you decided to enjoy, make the most of your time and get to really know the city?
Do not leave your curiosity in the suitcase, because in Guiarte Valencia we hold your hand and take you to the most authentic corners of the city.
Valencia is in style. We know, because we're proud to be locals.
But why come with us and not any other tour company?
1. Because we are official guides
and yet you will never find guides like us.
2. Because we want you to discover the place where we live
nd what makes us love Valencia so much.
3. Because we know you may look for something different to other travelers.
That's why create tailor-made tours. Whatever you want. You just have to ask and we will design it for you, so you can see what sort of folk we Valencians really are.
4. Because we're great
Loving our work makes us great. Getting up every day to show this city to others cannot be considered working. We don't just put time in: we live, and you'll notice as soon as you meet us.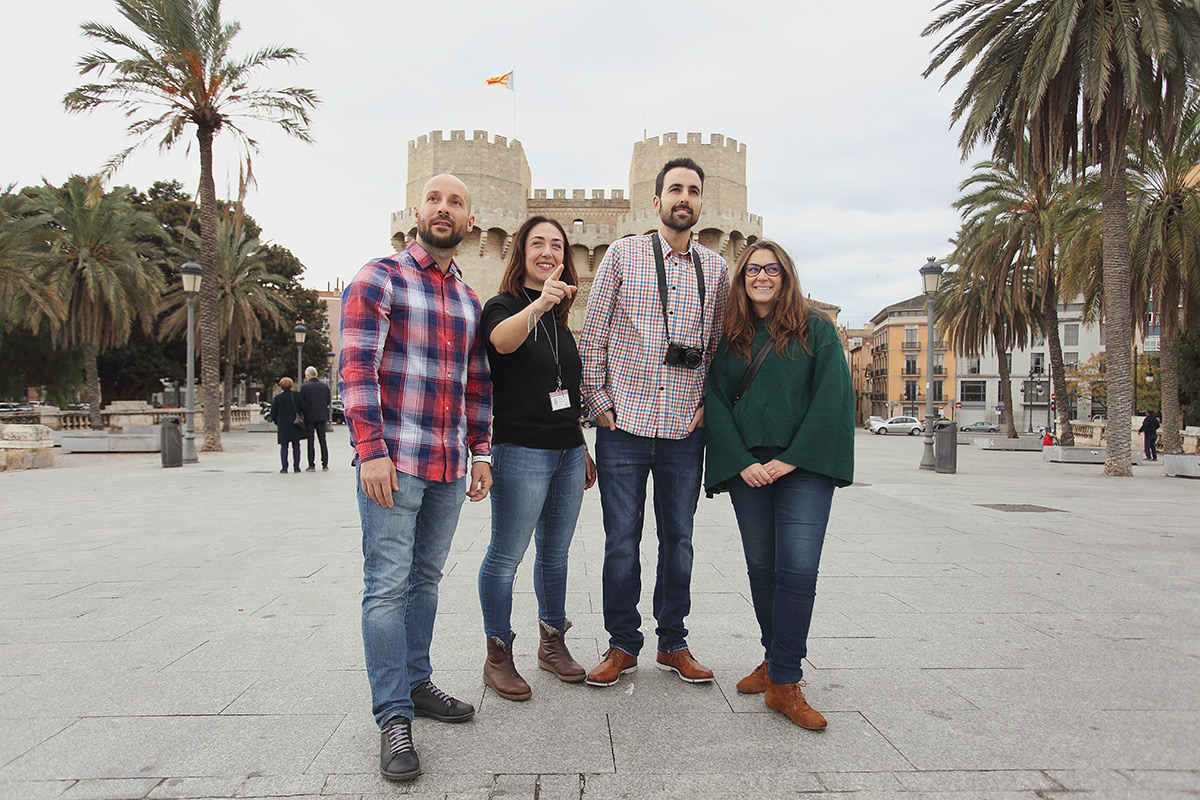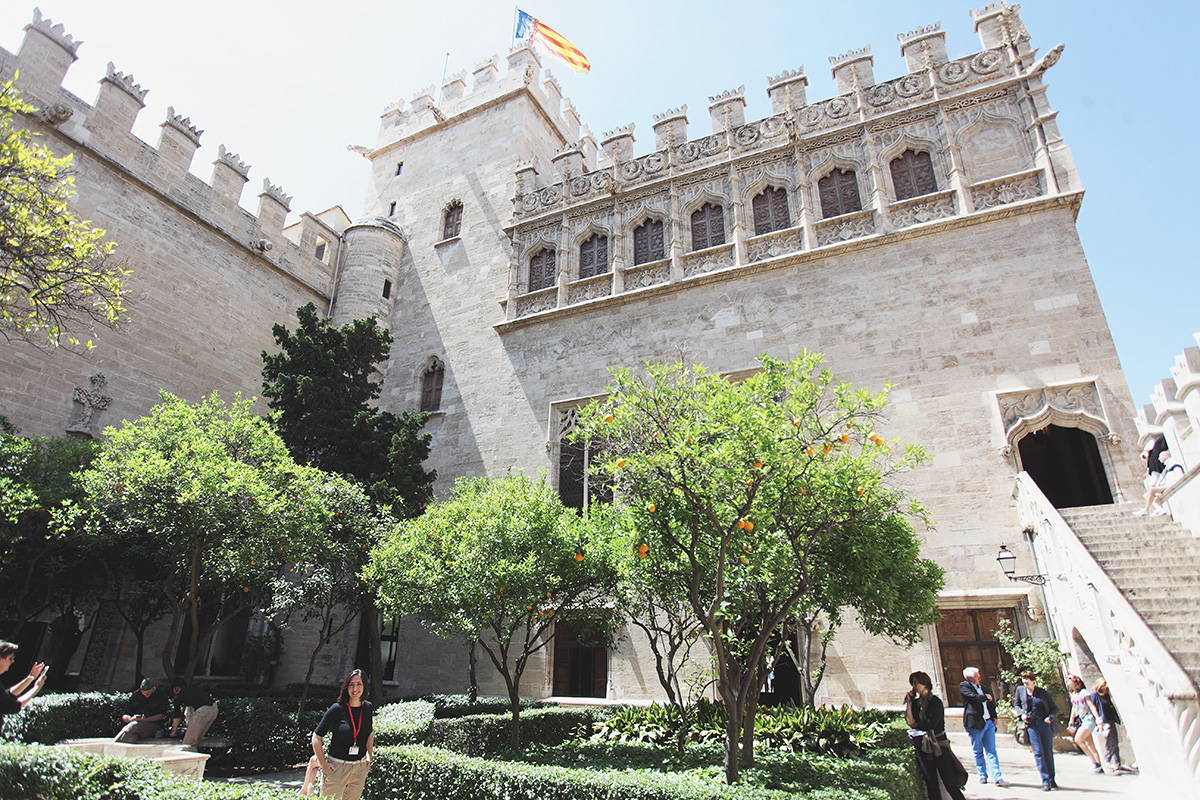 Guides certified by the Generalitat Valenciana
That's right, we have the license that allows us to work as Official Tour Guides. Nobody will make you feel safer!
We know the city from end to end, and we are also legally authorized by the Department of Tourism of Valencia.

No intermediaries
When you contact Guiarte Valencia, you are talking directly to your guide company in Valencia. We take care of you by email and you will also meet us in person, a great deal!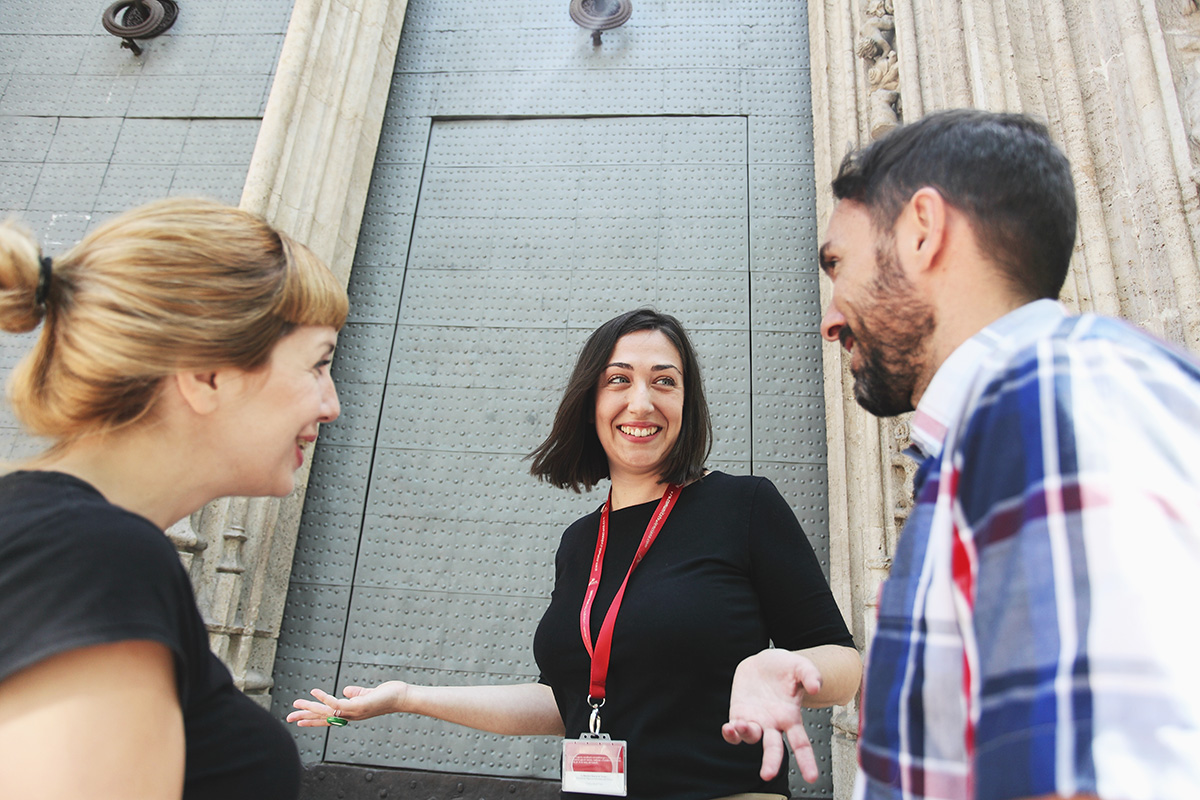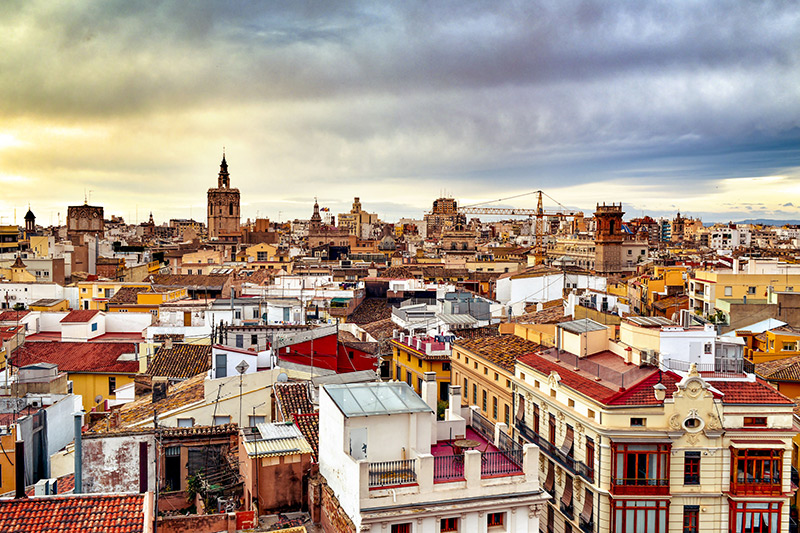 We advise you
Become a local for a few days. Yes, that's it, we want you to discover the authentic Valencia, to go where we go, to see the city as a local, which we think is the best way to enjoy it.
Do you feel like it? We can help you!
Send us an email or read our blog, it contains a lot of information that will be of great help to you.
Custom-made
Short, tall, dark, blond, light or dark eyes, with very different tastes. We love diversity and because we are not all the same, we adapt Valencia to your tastes.
Do you want to sail? Valencia is located in the Mediterranean Sea!
Do you like cuisine? You have to learn how to cook a paella!
Are you active? Discovering Valencia by bike is your thing!
Tell us what you're like and we'll tell you what you need. That's what Guiarte Valencia is.