Guiarte offers unique experiences for your trip to Valencia

Discover the best way to get to know Valencia, with essential places in the most enjoyable and didactic way.
About me
My name is Teresa, and I am licensed tourist guide in Valencia. I offer different tours and activities in the city.
I was borned in the city and work as tourist guide in Valencia since 2011. I also worked before as guide in Germany, were I live for four years. I love to show my city to the tourist and make them to feel as a real locals. You will discover with me the historical Valencia but if you want I will show you aswell the "other Valencia", where local people go and how we live.
Guides certified by the Generalitat Valenciana
Our Official Guides have been certified by the Valencian Regional Government.
All of our guides have passed the appropriate certifications in order to become official guides for the Valencian Community. Hiring an unofficial guide exposes you to unqualified practice fines.
Without intermediaries
Booking directly with an Official Guide of Valencia, who will assist you during your stay in the city. Whether you are a large or a small group, ask for a quote, no strings attached!
We advise you
We like offering good advice. In addition to our guide services, we will solve your doubts, offer advice about accommodation and any other service in the city when you need it. Send us an email and tell us what you need!You can also check our blog for varied information on life in the city.
Custom-made
We understand that every group is different, so we adapt to your needs. Find your visit and/or activity and we will organise it for you. It is important that you provide as much information as possible. Do you have something different in mind? Do not hesitate to ask!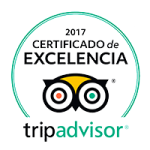 Grupo de estudiantes
"La mejor opción para conocer Valencia. Contratamos los servicios de Guiarte Valencia para un grupo de estudiantes de secundaria y han regresado de su viaje contentísimos, tanto profesores como alumnos.Gracias a Teresa por su profesionalidad. "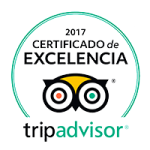 Manuel Trasmonte García
"Gracias a Teresa y una compañera un grupo de 45 personas pudimos, no solo conocer la fiesta grande de Valencia,LAS FALLAS, sino empaparnos de su esencia e incluso me atreveria a decir sentirnos parte de la fiesta"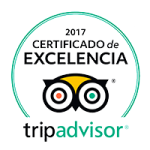 Juan José López Martínez
"Aconsejo visita guiada y a traves de Teresa más todavia. la verdad es que fue genial estuvimos solo mi esposa, yo y Teresa, nuestra guía. Muy contentos de la tarde que nos guió por toda Valencia, Fallas y rincones de la ciudad."