Book with Guiarte Valencia and enjoy
Enjoy with the best official guides.
Contact without intermediaries
Specialists in guiding you in Valencia

Valencia is Tradition, Valencia is Heritage, Valencia is Modernity, Valencia is History, Valencia is Sea, Valencia is Sun, Valencia is Flavour.
Valencia is Much More and we teach it to you
Official Guides Valencia
Are you coming to Valencia and have decided to enjoy yourself, make the most of your time and really get to know the city?
Don't leave curiosity in your suitcase, because at Guiarte Valencia we take you by the hand to the most authentic corner of the city.
Valencia is in fashion. We know, because we are from here and we can say it with pride.
But why come with us and not with another tour company?
1. Because we are official guides, but you will never find more guides like us.
2. Because we want you to know well where we live and what makes us love this city called Valencia so much.
3. Because we know that you can come looking for what no other traveler is looking for. For that reason, we make you a tour to measure. Whatever you want. You ask and we design it for you, so that you can see how we Valencians spend it.
4. Because we are great. The love for our work makes us great. Getting up every day to show this city to others is not working. We don't work: we live, and you will notice us when you see us.
Guides certified by the Generalitat Valenciana
That's right, we have the card that allows us to guide as Official Tour Guides, with no one you'll feel safer!
We know the city from start to finish and we also guide legally accredited by the Conselleria de Turismo de Valencia.

No intermediaries
Contacting with Guiarte Valencia, you contact directly with your company of guides in Valencia, we take care of you by email or by telephone, as you prefer and in addition you know us in person, all a luxury.
Ask us for a quote without obligation.
We advise
Become a Valencian for a few days. Yes, as you read it, we want you to get to know our real city, to go where we are going, to see the city as a place because we think there is nothing better.
Do you feel like it? We'll help you!
Send us an email or read our blog, there is a lot of information that is going to be of great help.
Personalized
Short, tall, brown, blond, light eyes, eyes, dark and diverse tastes. We love variety and as we are not all the same, we adapt Valencia to your tastes.
Do you want to sail? Valencia is located in the Mediterranean Sea!
Do you like gastronomy? You have to learn how to cook paella!
Are you active? Getting to know Valencia by bike is your thing
Tell us how you are and we'll tell you what you need. This is Guiarte Valencia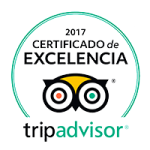 Student group
"The best option to know Valencia. We hired the services of Guiarte Valencia for a group of high school students and they have returned from their trip very happy, both teachers and students. Thanks to Teresa for her professionalism. "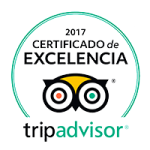 Manuel Trasmonte García
"Thanks to Teresa and a companion a group of 45 people we were able, not only to know the big party of Valencia, THE FAULTS, but also to soak up its essence and I would even dare to say to feel part of the party."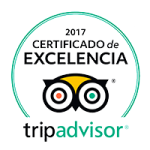 Juan José López Martínez
"I advise guided tour and with Teresa even more. The truth is that it was great it was just my wife, me and Teresa, our guide. Very happy of the afternoon that guided us around Valencia, Fallas and corners of the city."

What kind of traveler are you?