If something can define Spain is its CUISINE. There is a wide variety of fantastic recipes that make every corner of the country special. North to South, you can taste different traditional dishes that will bring you closer to our culture and customs. Do not miss oysters and RíasBaixas wines in Galicia. Do not leave Asturias without drinking some local cider and eating a filling fabada. For the capital, cocido is always worthwhile in the coldest days of winter. From Castilla-La Mancha, we have the gazpacho manchego, a completely different deal from the Andalusian one. You can combine it with a wine from the land of Quixote. Surrender to the sea in Andalusia: prawns, ortiguillas (a kind of sea anemone) and an ice-cold sangría to fight the high temperatures of the summer.
You might have heard about Valencia's variety of rice dishes, although paella is still the star of the menu. You can ask for paella in many different bars and restaurants across Spain, but if you want the authentic Valencian paella, you need to taste it in Valencia. But best of all, you can also learn how to cook a paella. With our "Paella Cooking in Valencia" activity, you can finally learn how we cook paella, what ingredients you need, the origins of the dish, but, above all, you will get closer to our culture and learn about our Sunday tradition: cooking paella with our family and friends.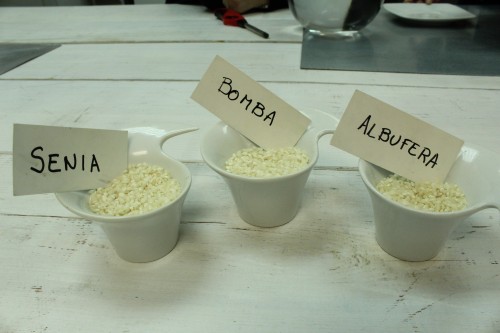 Valencian people usually say thatthere's no place like home to have rice. The best paella is the one you cook yourself, so we give you the opportunity to try this activity that mixes fun and learning. We will start with a guided tour around the Central Market in Valencia, where you will discover the necessary ingredients to cook paella, and you will even learn about thesecret ingredient. You will also learn about the different rice options in the region: how to cook them and what ingredients you need.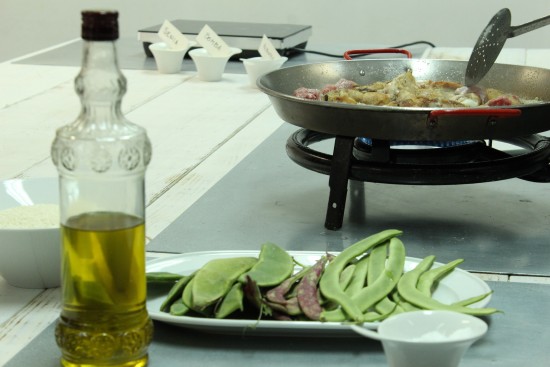 But Valencian cuisine is much more than rice. You can discover so many other tastytraditional dishes, such as: "clotxina valenciana" (mussels), "all i pebre" (Eel soup), "tellines"(kind of mussels), "esgarraet"  and "pimentó amb tonyina" (red pepper with tuna fish).